This August will be a class-packed month with 5 classes all on different subjects, 2 of which will be presentations from bodies of other organizations. These classes will be timely and we encourage anyone to join us as we end out our summer and head into the back-to-school autumn season!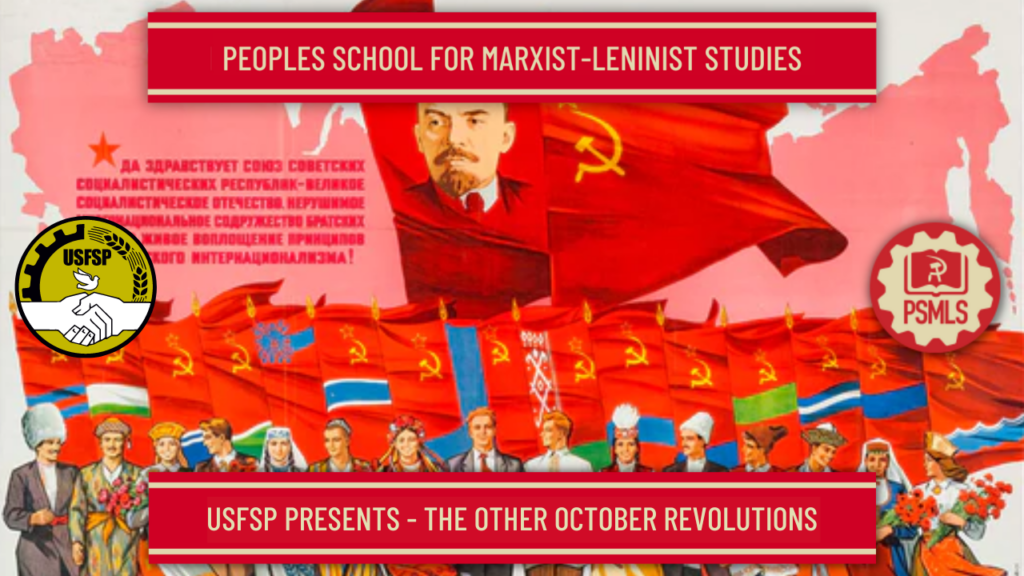 First class is a presentation from US Friends of the Soviet People (USFSP), our affiliated partner organization, on "The Other October Revolutions." This will be a class on how the October Revolution unfolded in other areas of what would become the USSR, such as Ukraine, Belorussia (Belarus), Transcaucasia and Kazakhstan. We invite all of our comrades to hear this wonderful presentation from our comrades at USFSP, and we invite you to visit their website, https://usfriendsofthesovietpeople.info/ to find out more about them.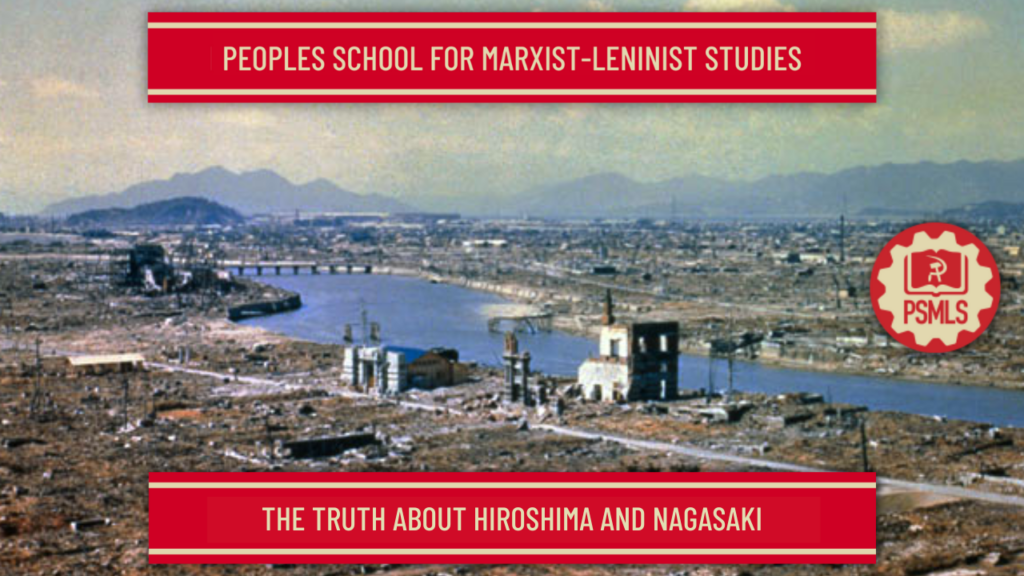 Then, following the 78th Anniversary of the genocidal Atomic Bombings of Hiroshima and Nagasaki, we will be having another class on the Truth behind the Bombings of Hiroshima and Nagasaki, delving right into the actual history surrounding the bombings and easily debunking the long-peddled false narrative that the nuclear bombs brought Imperial Japan to surrender. We will also be mourning those who were annihilated or severely sickened by the only 2 nuclear bombs to be used in combat, who were overwhelmingly civilian.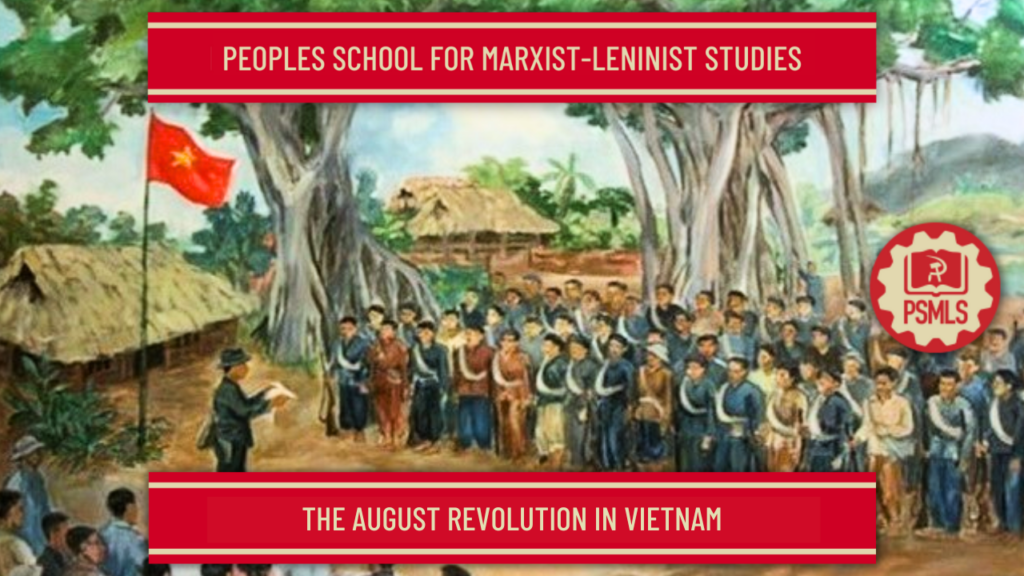 The 3rd week of this month will be a class on the August Revolution of 1945 in Vietnam, when the revolutionary Viet Minh mounted an uprising against the Imperial Japanese invaders, which set the stage for later revolutionary war against the French Colonizers, American Imperialists and Chinese Invaders in years to follow. This class will only mostly focus on the August Revolution itself, as the later periods of revolution and war in Vietnam are subjects that require full classes of their own. The history of Vietnamese revolutionaries is a history we as Marxist-Leninists firmly uphold and must understand just as much as Russian, Chinese or Cuban revolutionary history.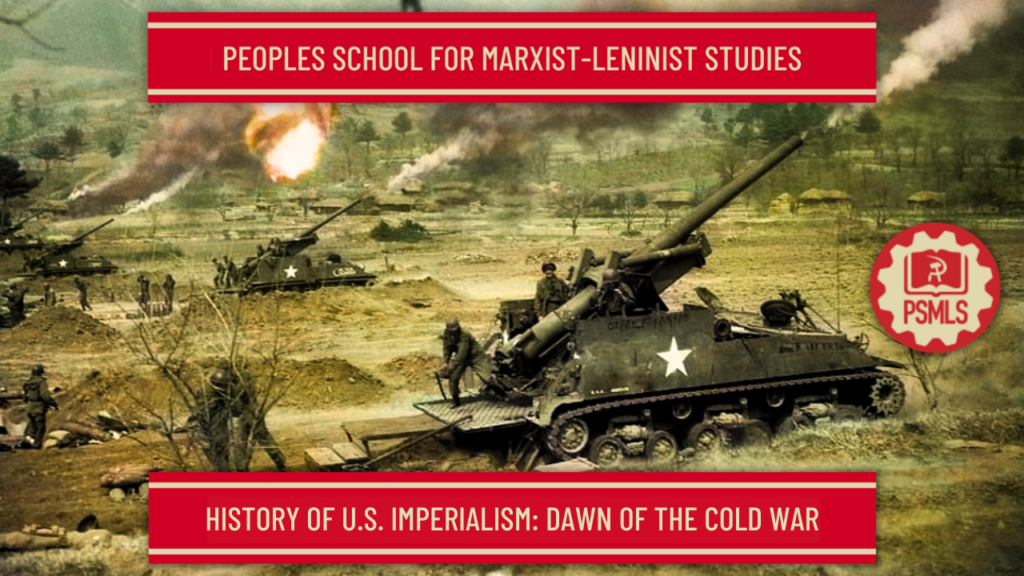 We will also be continuing where we left off in our "History of U.S. Imperialism" series with part 4, covering the "Dawn of the Cold War." This will cover the period of American Imperialism between 1945 to 1960 and will explore the conflicts, institutions and events of our imperialism in the beginning of the decades long "Cold War" against communism. The Korean War, Guatemalan and Iranian Interventions, McCarthyism, CIA Activities and more will all be discussed, and we encourage our comrades to all check out the videos on our YouTube channel from previous classes in this series to catch up for this one.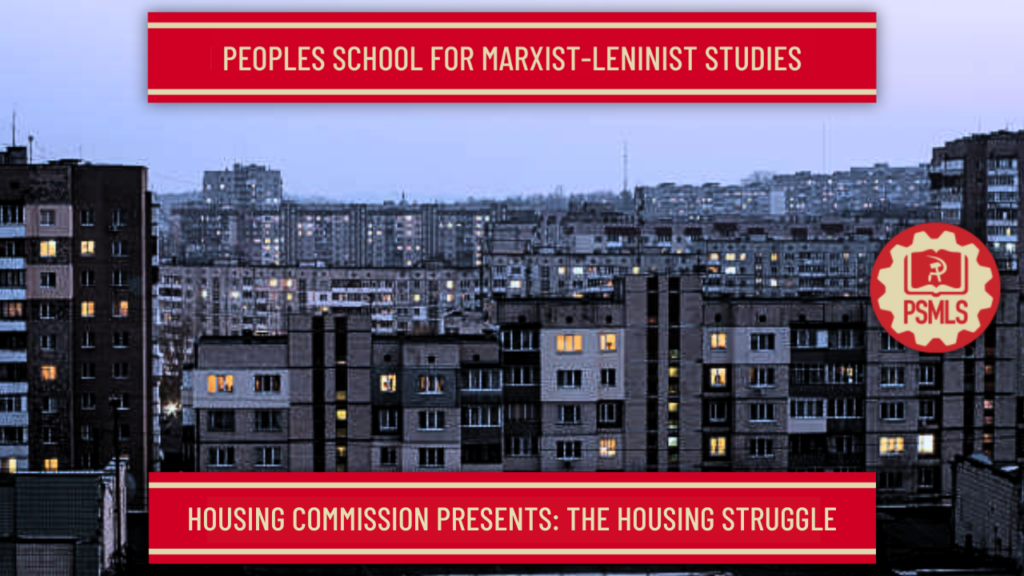 Lastly, to end out the month, the Housing Commission of the Party of Communists USA will be giving us a presentation on the Housing Issue, exploring the current housing struggle in the United States, looking at housing under socialism and reading from "Blueprint for Housing." This will be a very relevant class to so many American working class folks struggling with housing issues right now in this country, and so in a spirit of tenants solidarity, we urge anybody dealing with this issue to attend. This will be our 6th commission presentation of the year and we're so glad to have them present for us!